Comunicado de Prensa Oficial: Nuevo Single + Track List de 'Femme Fatale'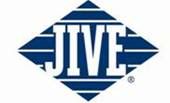 Para comunicar de inmediato:
3 de Marzo, 2011

Britney Spears Lanza Nueva Canción "Till The World Ends"
De Su Próximo Album "Femme Fatale"
A la Venta el 29 de Marzo
Britney Hablará Exclusivamente Con Ryan Seacrest
Sobre su Último Single Mañana por la Mañana
New York, NY – El próximo single de Britney Spears desprendido de su tan esperado séptimo álbum de estudio, Femme Fatale es el upbeat, "Till The World Ends". Producido por Dr. Luke y Max Martin, es el seguidor del infeccioso primer single , "Hold It Against Me," el mismo debutó en la posición No. 1 de la lista Hot 100 Singles y Hot Digital Songs charts. "Hold It Against Me" ranqueó No. 1 en los charts de ventas digitales en 20 mercados alrededor del mundo, y su video clip es actualmente el video #1 en MTV y VH-1 en U.S.A.
Femme Fatale estará en las tiendas y disponible digitalmente el 29 de Marzo.
Luego de la filtración de su nueva canción el día de hoy, Britney anunció vía twitter que presentará formalmente el estreno de "Till The World Ends" en el programa de Ryan Seacrest mañana por la mañana, Viernes 4 de Marzo. Spears confirmó su muy especial show en Good Morning America desde San Francisco, al aire el 29 de Marzo.
Track List de "Femme Fatale":
1. Till The World Ends (Produced by Dr. Luke, Max Martin and Billboard)
2. Hold It Against Me (Produced by Dr. Luke, Max Martin and Co-produced by Billboard)
3. Inside Out (Produced by Dr. Luke, Max Martin and Billboard)
4. I Wanna Go (Produced by Max Martin and Shellback)
5. How I Roll (Produced by Bloodshy, Henrik Jonback and Magnus)
6. (Drop Dead) Beautiful featuring Sabi (Produced by Benny Blanco, Ammo, JMIKE and Billboard)
7. Seal It With A Kiss (Produced by Dr. Luke, Max Martin and Dream Machine)
8. Big Fat Bass featuring will.i.am (Produced by will.i.am)
9. Trouble For Me (Produced by Fraser T Smith)
10. Trip To Your Heart (Produced by Bloodshy, Henrik Jonback and Magnus)
11. Gasoline (Produced by Dr. Luke and Benny Blanco)
12. Criminal (Produced by Max Martin and Shellback)
La versión Deluxe de "Femme Fatale" incluirá 4 tracks adicionales:
13. Up N' Down (Produced by Max Martin, Shellback and Oligee)
14. He About To Lose Me (Produced by Rodney "Darkchild" Jerkins)
15. Selfish (Produced by Stargate, and Sandy Vee)
16. Don't Keep Me Waiting (Produced by Rodney "Darkchild" Jerkins)